Coronavirus COVID-19 - Employer update
Employers facing the prospect of shut down due to COVID-19 restrictions should make note of this important information relating to severance & redundancy and/or your income protection obligations.
Shut down and severance obligations
Should a workplace be shut down due to COVID-19 coronavirus, severance contributions will not be payable during this time, where workers retain their employment but cannot attend work. This may be subject to any conditions specific to your EBA.
Confirming terminations and redundancies
If you are in a position where you must let staff go, please terminate them from your online Protect account on the day of termination. This will expedite payments to workers in a difficult time.
Shut down and income protection obligations
In order for the insurance policy to continue to provide insurance coverage for employees in the event they become sick or injured while stood down from work, it is important that employers continue to pay their insurance contributions.
We appreciate many businesses will be experiencing financial hardship during these unprecedented times. Therefore, should you have concerns regarding the payment of your contributions, please do not hesitate to contact us to discuss your options info@protect.net.au. We will attempt to assist you as best we can in consideration of your circumstances.
Hardship payment for workers
Protect has been granted approval by the ATO to make three hardship payments of $2,000 to workers from their severance account balance in the event that they are stood down without pay and are not relying on other forms of payment (annual leave or long service leave), and they remain employed. Where a worker is terminated and is unemployed, a termination or redundancy payment would apply.
Please refer employees to this Protect website to access relevant information about severance, redundancy and hardship payments.
If shutting down is inevitable
Please advise us of the shutdown date via email info@protect.net.au so that we can adjust your account as applicable. For example, removing the severance contribution obligation.
Confidential counselling 1300 725 881
Employers are reminded that Protect's free independent counselling service is available to you and your family, to assist managing personal or professional stress, as well as to your workforce. Please note that face-to-face sessions have ceased for the time being phone and online services are operating.
Further information
NECA Victoria has prepared an excellent guide entitled 'COVID-19 Employer Guide' which covers a range of issues relating to the current situation which employers may face, including staff redundancies.  Access to the resource is available regardless of whether or not you are a NECA member.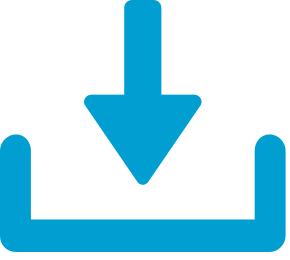 Download this information
Dedicated Counselling Phone Number
Free call 1300 725 881
Protect counselling is a free confidential service for individuals seeking support, as well as employers and workers wanting advice on the best method to assist colleagues dealing with a range of concerns:

COVID-19 IMPACTS
SUICIDE PREVENTION
GAMBLING PROBLEMS
BULLYING & HARASSMENT
Depression & Anxiety
RELATIONSHIP ISSUES
SOCIAL ISOLATION
FINANCIAL PROBLEMS
SUBSTANCE ABUSE & ALCOHOL ADDICTION

STRESS & PRESSURE AT WORK