Protect Severance - Coronavirus COVID-19 Update
Protect's role in the industry is to support members in times of difficulty in relation to their employment. Our members may have entitlements secured with us in the event their position is made genuinely redundant or otherwise terminated. Members may also have the coverage of our income protection insurance. The Protect Injury & Sickness Cover- Coronavirus COVID-19 Update can be found here.
Severance and redundancy payments
IF YOUR EMPLOYMENT IS TERMINATED:
You will be able to claim a termination or genuine redundancy payment from your Protect account. Lodging a claim online via our website or the App, is the quickest method of dealing with claims.
Temporary measures introduced during 2020's peak Victorian COVID-19 restrictions that included Instalment payments and a change to the redundancy initial claim limit have been removed. 
There are no changes to the tax free component of a genuine redundancy payment.
Upon making a claim, a worker is entitled to claim payments to the value of their full account balance.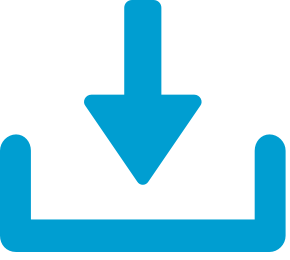 Download
Severance and redundancy account brochure
Hardship payments
IF YOU ARE STOOD DOWN BUT REMAIN EMPLOYED:
To help counter the financial hardship caused by the COVID-19 Coronavirus, Protect has been granted approval by the Tax Office to make a hardship payment from the account balance of workers who remain employed but are stood down without pay and are not relying on other forms of employer payment such as annual leave or long service leave. Hardship payments are available even if JobKeeper payments apply. Where a worker is terminated and is unemployed, a termination or redundancy payment would apply.
Protect is able provide up to three payments of up to $2,000 each, with two weeks between payments. Payments are subject to 32% tax (includes Medicare levy) as per ATO rules. Payments will be deducted from your severance account balance and rely on you having sufficient funds in your account.
An application for a hardship payment can only be made electronically via the Protect website. These applications cannot be made via the Protect App. You will be required to provide the following information:
Your full name
Your address
Your date of birth
Your Protect member number
Your employer
Your banking EFT details
Your tax file number 
The expected dates of stand down, if known
You must also declare that you have been stood down from work without pay due to COVID-19 coronavirus and you are not receiving any other forms of payment from your employer or from other agencies in relation to long service leave, annual leave or RDOs. Access the hardship payment application form from our website.
Dedicated Counselling Phone Number
Free call 1300 725 881
Protect counselling is a free confidential service for individuals seeking support, as well as employers and workers wanting advice on the best method to assist colleagues dealing with a range of concerns:

COVID-19 IMPACTS
SUICIDE PREVENTION
GAMBLING PROBLEMS
BULLYING & HARASSMENT
Depression & Anxiety
RELATIONSHIP ISSUES
SOCIAL ISOLATION
FINANCIAL PROBLEMS
SUBSTANCE ABUSE & ALCOHOL ADDICTION

STRESS & PRESSURE AT WORK