Hardship payments available to eligible severance members
Members are reminded that there is a hardship payment available to eligible severance members who are stood down during COVID restrictions but remain employed and therefore ineligible to claim redundancy or termination.
To help counter the financial hardship caused by COVID-19, Protect was granted Tax Office approval to make a hardship payment (stand down payment) from the severance account balance of some workers who have been stood down but remain employed.
These payments are deducted from the severance account balance of members and rely on them having sufficient funds in their account. ACCESS THE HARDSHIP PAYMENT APPLICATION FORM HERE
How do I qualify?
To be eligible, workers must: Have a Protect severance account with sufficient funds Have been stood down by a Protect contributing employer without pay, but remain employed Not be relying on other forms of payment (excluding JobKeeper)
How much money can I access?
Eligible employed members can make two applications to withdraw funds as hardship payments if they're stood down due to COVID-19. You may withdraw up to $2,000 each time with five weeks between claims.
Are hardship payments taxed?
Tax rates are set by the Australian Taxation Office. The only claims that are paid with a tax free component are those due to genuine redundancy. Protect withholds 32% tax from hardship payments. Additional tax may be payable by you when you lodge your tax return if your marginal tax rate is higher than this rate. Therefore, if you were to claim $2,000 from your Protect account as a hardship payment, the maximum you would receive in your bank account is $1,360 due to tax.
How do I apply?
Members must complete a hardship payment application form only available on our website and not from the Protect App. Claims are then processed within three days.
ACCESS THE HARDSHIP CLAIM APPLICATION FORM HERE
Why do I have to be employed to access a hardship payment?
Where a worker is terminated and is unemployed, a termination or redundancy payment would apply, allowing for greater access to your account. For information on making a termination or redundancy claim, please visit our claim page.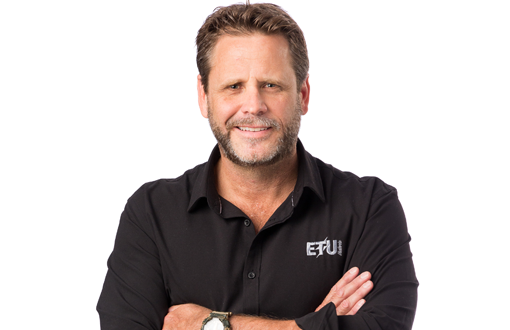 " The ETU worked hard with Protect in early 2020 to change the rules of the Fund so as to allow members to access up to $4,000 worth of stand down (hardship) payments.

An initial $2,000 payment was made available to Protect members who were stood down without pay or who experienced financial hardship due to COVID-19. A second payment was available to members after a further five weeks if required.

These hardship payments helped many members get through the financial shock of widespread stand downs during the COVID-19 lockdown.

This experience once again demonstrated the importance of our industry schemes like Protect in providing an additional safety net for members - in normal times and when a once-in100-year event strikes."
Troy Gray
Secretary
Electrical Trades Union of Australia Victorian Branch
Dedicated Counselling Phone Number
Free call 1300 725 881
Protect counselling is a free confidential service for individuals seeking support, as well as employers and workers wanting advice on the best method to assist colleagues dealing with a range of concerns:

COVID-19 IMPACTS
SUICIDE PREVENTION
GAMBLING PROBLEMS
BULLYING & HARASSMENT
Depression & Anxiety
RELATIONSHIP ISSUES
SOCIAL ISOLATION
FINANCIAL PROBLEMS
SUBSTANCE ABUSE & ALCOHOL ADDICTION

STRESS & PRESSURE AT WORK