Promoting cancer research
Protect is a proud partner of Ballarat Cycle Classic, raising much needed funds for the Fiona Elsey Cancer Research Institute.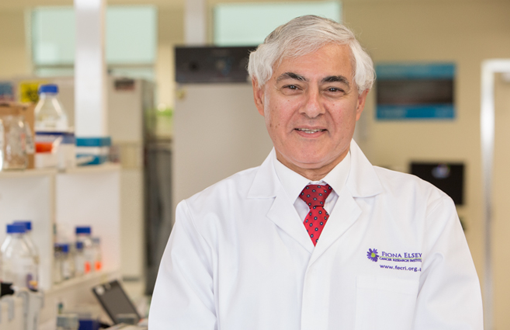 Each day 396 Australians will be diagnosed with cancer. Families and friends are shattered by the way a challenging illness affects their loved ones and each day people continue to die. Diagnosis and treatments are improving, but while this disease kills, we must continue our part in researching for a cure.
Our research is focused on the role of the immune system and how it relates and can be used to treat cancer. In the future, cancer will predominately be treated with the activation of the immune system, without chemotherapy and radiation.
Professor George Kannourakis
FECRI Honorary Director
The FECRI fundraiser
The annual Ballarat Cycle Classic is held each February in Ballarat, Victoria. Two thousand riders take to the Protect Road Ride, join in the Mountain Bike Rides, 28km Adventure Ride, a 6km Lake Ride or a leisurely run and walk of the Lake Wendouree. There is something to challenge the whole family in support of the cause. The event has raised over $1.9 million to date.
100% of registrations and donations raised at the event go to the important work of the Fiona Elsey Cancer Research Institute. The centre is based at world class facilities in the Ballarat Technology Park and has a unique tissue bank of over 4000 patient samples. The research focuses on how the immune system can fight cancer, with this approach becoming the future treatment alternative to chemotherapy and radiotherapy. Key projects are in Immunology, Ovarian cancer, Chronic Lymphocytic Leukaemia and Langerhans Cell Histiocytosis. Recent recognition has been achieved in Bowel cancer, immunotherapy targets for ovarian cancer and histiocytic disorders.
As Australia's only regionally based cancer research facility; they are nongovernment funded and work with the community to sustain the research program. A great example that internationally recognised research can be done outside of the metropolitan centres.

About Fiona's legacy
The inspiration for a regional Victorian cancer research facility came from a young cancer patient, Fiona Elsey, who planted the seed in her community.
Fiona grew up in Ballarat in regional Victoria. In 1990 she was diagnosed with Ewing's sarcoma at the age of 13. She underwent treatment at the Royal Children's Hospital, where she was treated by Ballarat paediatric oncologist and haematologist Dr George Kannourakis. Ewings Sarcoma at this time had a survival rate of 5% and despite treatment Fiona's disease progressed.
The relationship between doctor and patient is particularly intimate and especially when the patient is dying. George Kannourakis was pivotal in enabling Fiona to remain at home in her final weeks. During this time, Fiona asked George why cancer research only occurred in capital cities. She made him promise that he would to make her dream of a regional research centre a reality and work so that other people would not have to go through what she was going through.
Speaking about the death of a young child is particularly difficult. It represents every parents' worst nightmare and every doctors' most challenging situation. But in 1991, the statistics around Fiona's illness meant that the likelihood of surviving this illness were remote.
Fiona lost her fight for life in 1991, aged 14, but she inspired all those around her. The community rallied to raise the initial funds to support the establishment of the Institute. In 1998, the Fiona Elsey Cancer Research Institute was officially opened.
In memory of Alex McCallum
This sponsorship opportunity gives Protect the chance to pay tribute to previous CEO, the late Alex McCallum, a keen cyclist. The 'Alex McCallum Perpetual Trophy' is awarded to the largest social team registered to ride in the Ballarat Cycle Classic each year since 2018.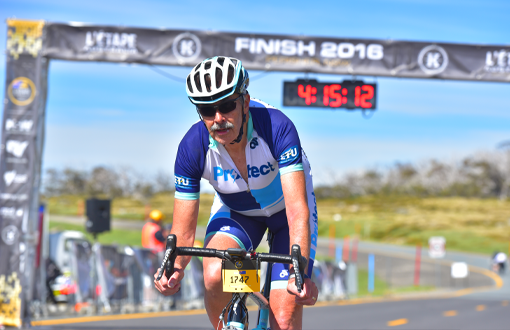 Dedicated Counselling Phone Number
Free call 1300 725 881
Protect counselling is a free confidential service for individuals seeking support, as well as employers and workers wanting advice on the best method to assist colleagues dealing with a range of concerns:

COVID-19 IMPACTS
SUICIDE PREVENTION
GAMBLING PROBLEMS
BULLYING & HARASSMENT
Depression & Anxiety
RELATIONSHIP ISSUES
SOCIAL ISOLATION
FINANCIAL PROBLEMS
SUBSTANCE ABUSE & ALCOHOL ADDICTION

STRESS & PRESSURE AT WORK