Are apprentices eligible to be Protect members?
ELIGIBILITY IS DETERMINED BY YOUR AGREEMENT
Apprentices may be eligible for Protect income protection and counselling services, depending on your workplace agreement.
Apprentices are usually not included in workplace agreements for severance payments.
Please check with your union or give us a call to determine your eligibility.
Contact our Member Services Team on 1300 344 249 or via info@protect.net.au
Information for apprentices
What we do
A good job doesn't just pay well, it will also have great conditions and that's where Protect can help. We've worked with unions and employers since 2000 to bring workers some of the best employment benefits in the country.
We provide three products and services:
A severance & redundancy scheme
Income protection insurance
Personal counselling
Protect members may just have a severance account, some may have severance and income protection insurance. All Protect members are provided access to free counselling.
Supporting apprentices
We have been a proud sponsor of NECA Education and Careers for many years including supporting their annual Excellence Awards. We are also the long time prize sponsor of the NECA Apprentice of the Year Award. Extending on the support for apprentices, Protect is now the major sponsor of Future Energy Skills the not-for-profit industry-led organisation working with Victoria's electrotechnology, gas and new energy technology sectors.
The Future Energy Skills annual Protect Endeavour Award recognises the achievement of an electrical apprentice who has overcome adversity, dedicating themselves to completing their apprenticeship and achieving their goal to become an Energy Safe Victoria A Grade licensed electrician.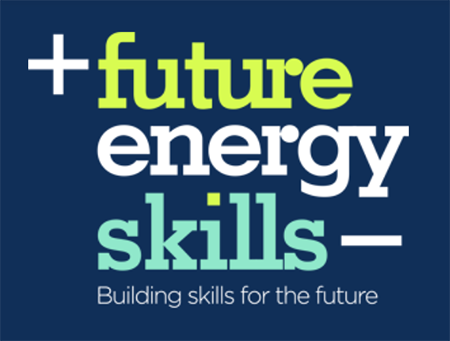 Who are our members?
We have members working in all types of roles across Australia:
electrician
seafarer
firefighter
metalworker
rail
maintenance
construction
manufacturing
mechanical engineer
telecommunications
fitter and tuner
linesperson
rigger
lift mechanic
How to join Protect
Becoming a Protect member starts with the collective decision at the workplace to introduce one of our benefits into the agreement that determines your conditions of employment.
Once agreed, your employer will then register you with Protect and pay severance contributions and/or income protection insurance premiums to us on your behalf. The amounts paid will be in accordance with the terms of a certified industrial agreement, such as an enterprise or site agreement.
Unfortunately, you cannot register yourself as a Protect member.  Speak to your union for assistance negotiating Protect into your workplace agreement.
Information on how employers join Protect can be found here.
Frequently asked questions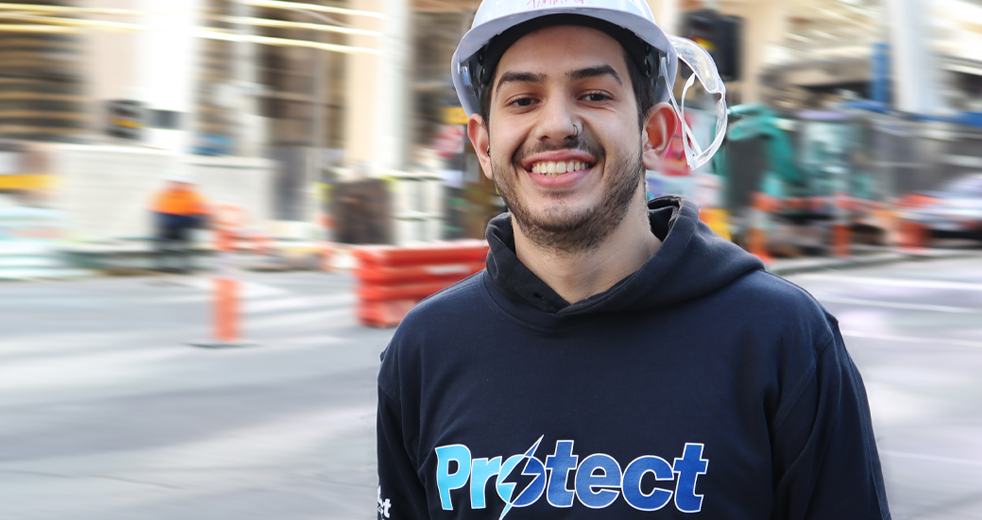 Here for you when you need a hand
Apprentice profile: Jimmy - Electrical Industry
Jimmy, a first-year apprentice electrician was employed under an ETU EBA when he suffered severe injuries during a home invasion. Off work for four months, Jimmy needed a full hand reconstruction, the same as his plumber mate who was also attacked in the incident. The difference between the two? The electrician had Protect income protection insurance, the plumber was not so lucky.
AU & NZ Counselling Phone Numbers
1300 725 881 | 0800 300 143
Protect counselling is a free confidential service for individuals seeking support, as well as employers and workers wanting advice on the best method to assist colleagues dealing with a range of concerns:

COVID IMPACTS
SUICIDE PREVENTION
GAMBLING PROBLEMS
BULLYING & HARASSMENT
Depression & Anxiety
RELATIONSHIP ISSUES
SOCIAL ISOLATION
FINANCIAL PROBLEMS
SUBSTANCE ABUSE & ALCOHOL ADDICTION

STRESS & PRESSURE AT WORK