Protect wellbeing services

Which service should I use?
Protect partners with both Hunterlink and ADA Australia to provide members a suite of services to support your wellbeing in the workplace and personal life. Employers, workers and immediate family members are encouraged to utilise any of the free and confidential services that suit your preference.
Protect Counselling
Provided by Hunterlink
Featuring:
A free independent support program that operates Australia-wide 24 hours a day, 7 days a week. Phone for immediate access to qualified professionals.
AU: 1300 725 881


NZ:

0800 449 981

A counselling portal providing access to a library of resources including self-assessment tools, information on work-related, personal and mental well-being matters.
Log in using 'Protect' as your  password.
How do I access Protect Counselling?
Call Protect Counselling on 1300 725 881 (free call) for immediate access to our independent counselling service.
The service operates Australia-wide, 24 hours a day, 7 days a week and is available to Protect employers, workers and their immediate family, irrespective of your industry via a free phone service. Free face-to-face sessions at an independent location, as well as on-site counselling services in response to emergency situations are also available.
How do I log in to the Counselling Portal?
Log in to the external Hunterlink Counselling portal using the password: Protect
Who can Protect Counselling benefit?
Protect Counselling is a service for individuals seeking support, as well as for employers and workers wanting advice on the best method to assist colleagues dealing with a range of concerns. These personal or work-related concerns might include:
Stress and pressure at work
Depression and anxiety
Substance abuse
Gambling problems
Relationship issues
Suicide prevention
Bullying and harassment
Redundancy and restructure
Social isolation
Alcohol addiction
Financial problems
You do not need a referral to access Protect counselling. There is no wait time and every call is answered by a professional counsellor.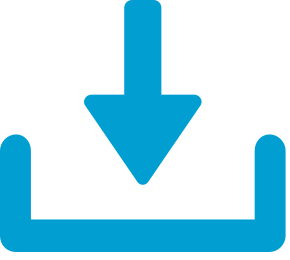 Download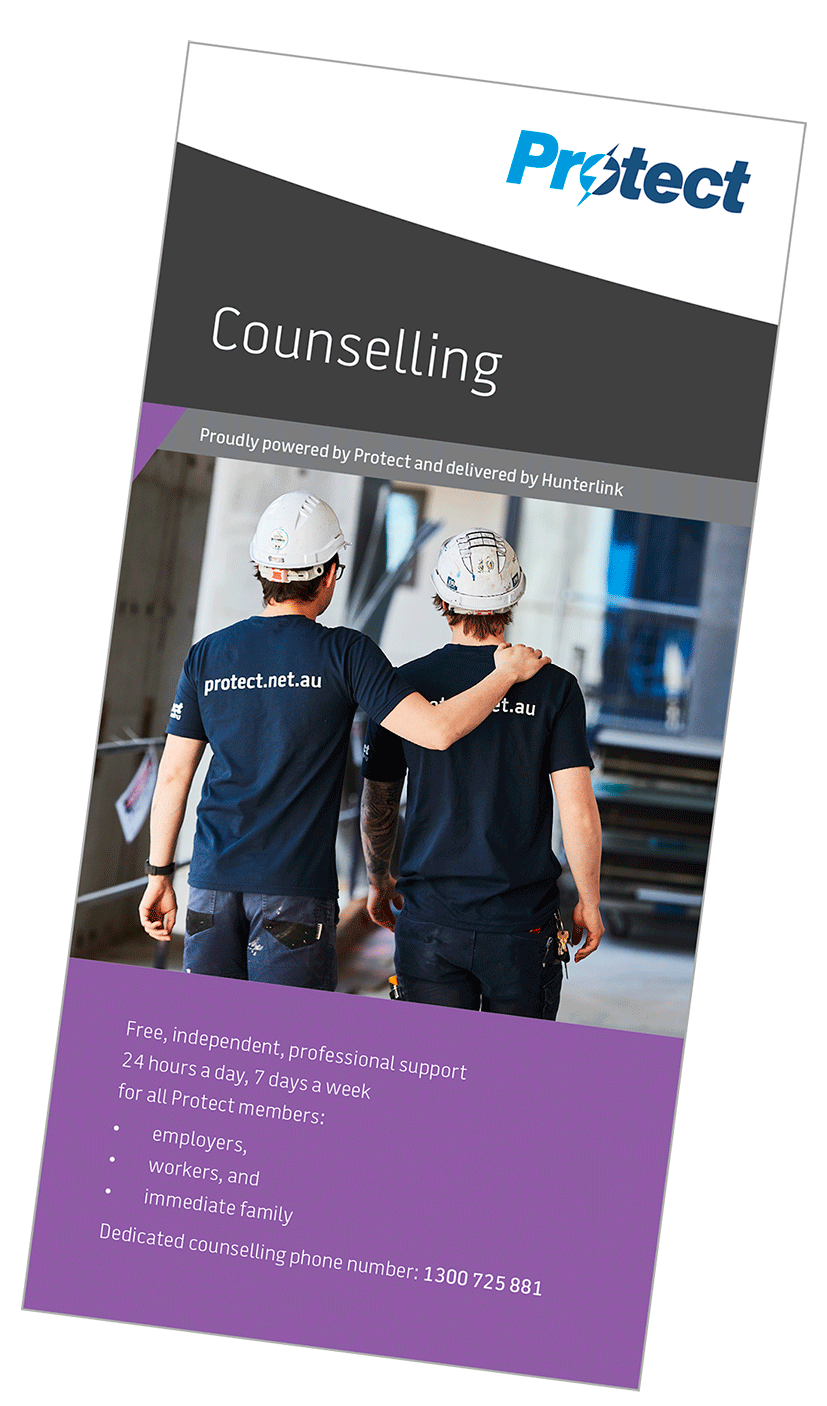 Free confidential 24/7 counselling:
AU: 1300 725 881
NZ: 0800 449 981 
Protect Drug & Alcohol Support
Provided by Alcohol and Drug Awareness (ADA) Australia
Featuring:
The Protect Support and Learning Hub includes ADA Australia videos, online training webinars and written material.
'Friendly ear' 24/7 phone support, call for information, advice and referral services.:
AU: 1800 232 287
NZ: 0800 378 429
How do I access the Protect Support & Learning Hub?
Use this link to access the external Support & Learning Hub
Log in with your Protect membership number
Your Protect membership number is viewable on your membership card.  If you have any difficulty accessing your membership number please give us a call on 1300 344 249.
What's in the Hub?
A range of engaging and informative webinars for you to view at your convenience. All of ADA Australia's webinars are delivered by trainers with lived experience of addiction and of walking the long road back to health. Topics include: 
Alcohol, Drugs and Workplace Risk
Mental Health Awareness
Mental Health in a COVID-19 World
ADA Australia publications, including:
A handbook of Alcohol, Drugs and Workplace Risk
The Little Blue Book of Workplace Mental Health
The Little Blue Book of Mental Health - COVID-19 Edition
The Hub is there to help you grow your knowledge concerning mental health, alcohol and drugs, and is available 24 hours a day. Anonymity and confidentiality are assured at all times.
What is the 'friendly ear' support service?
ADA Australia also provides a 24-hour telephone helpline, 'A Friendly Ear', which is available to all Protect members and their families. If you are carrying any concerns of mental health or other disorders, or are concerned about a family member or workmate, ADA Australia's 'friendly ear' service is always there, always ready for the call.
Phone 1800 232 287.
Callers to the service can remain anonymous – you need not identify yourself nor place of work, or organisation.
Who can ADA Australia resources benefit?
For those worried about, or living with others worried about:
Alcohol or drug use
Family and relationship problems related to addictive behaviours
Gambling, financial or personal stress – due to substance misuse, dependency and other disorders
Anxiety, depression, thoughts of self-harm and other concerns around mental health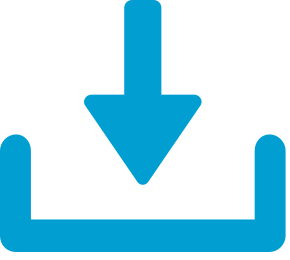 Download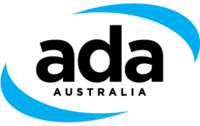 'Friendly ear' 24/7 phone support:
AU: 1800 232 287
NZ: 0800 378 429