MEMBER PROFILE - JIMMY GRANT - ELECTRICAL INDUSTRY
Protect, there when you need a hand
Jimmy, a first-year apprentice electrician was employed under an ETU EBA when he suffered severe injuries during a home invasion. Off work for four months, Jimmy needed a full hand reconstruction, the same as his plumber mate who was also attacked in the incident. The difference between the two? The electrician had Protect income protection insurance, the plumber was not so lucky.
"A guy with a knife broke into my home to rob the place. He cut nerves, arteries, tendons in my hand, fingers and wrist, even chipped bone. Both myself and my mate who's an apprentice plumber, suffered severe hand injuries trying to stop his rampage.
I didn't realise I was even covered for income protection to be honest. Randall, my ETU rep told me to give Protect a call because I was going to be off work for months. I'd only been working at the company for about 6 months, so I hadn't built up a lot of leave and I was stressing hard about money.
Protect and the insurer you deal with, ATC, were really sympathetic, they sent me a claim form and within 24 hours of the call I had been accepted on the system and told how much money I would receive every fortnight. They even called me just to see how I was, how my family and friends were coping and how legal proceeding were going. They were genuinely interested and really helpful.
I was eligible for victims of crime compensation but my Protect cover was a massive help with relocation costs, help getting to medical appointments, food, rent and day to day living. Having Protect backing me up the whole way made the situation, which was very stressful, a lot easier on me.
My mate didn't have income protection and chewed through all his leave entitlements pretty quickly. When he was left with no income, he had to start labouring for his dad to make ends meet, even with a bad hand. Having income protection insurance as a condition of my employment meant I had the opportunity to recover fully without worrying about money. Being an ETU member really paid off for me in a dire situation."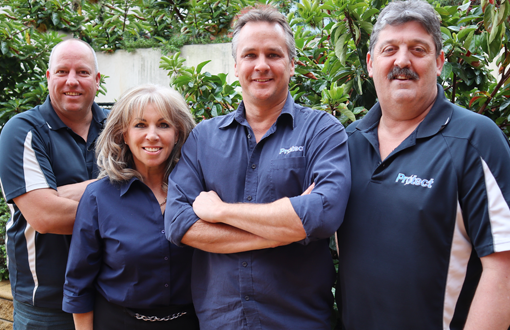 You're not required to exhaust your sick leave before claiming with Protect
Protect income protection insurance pays benefits to members who are unable to work due to a non-work-related injury or illness, and it costs you nothing.
If you're working for an ETU EBA company, you will be covered by Protect from the day you start. Your employer will register you with Protect and you'll receive a welcome pack in the mail detailing your cover which is global - 24 hours a day, 7 days a week. To keep track of employer contributions, download the 'Protect Services' App.
Could your site do with a visit?