Worker members
For information specific to worker members in the Electrical industry, including income protection and severance FAQs and claim information, visit the workers page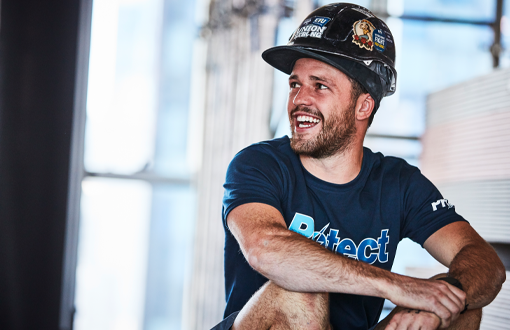 FOR Electrical workers employed under an ETU EBA 
Severance Accounts
Protect was just an idea back in the 90's, that electrical workers were an important enough group that they should have control over their own fund that secured worker payments in times of company insolvency. An employee benefit fund that provided electrical workers with the financial security to survive cycles in the economy and project-based work to increase income stability.
Fast forward to 2018, in a survey of 18,000 electrical workers, the Electrical Trade Union identified the top three issues prioritised by their members as:
Wages
Safety
Protect Cover
Fair to say we got it right. We've weathered transition, redundancies and liquidation together and ensured that electrical workers have had immediate access to their entitlements through a fund that also allows for significant tax savings. 2019 figures show that there have been over 50,000 claims on Protect severance accounts from electrical members with almost $400 million securely delivered to these workers during periods of unemployment or transition.
Income Protection
Protect income protection insurance ensures that electrical workers employed under an ETU EBA are covered for non-work related injury or illness.  The policy is held by the ETU and issued by ATC Insurance Solutions. Cover is global, 24 hours a day, 7 days a week.
Features of Protect's Standard Injury & Illness Cover include a generous death benefit, serious trauma, broken bones and dental injury benefits, no requirement to exhaust sick leave and cover for amateur sports injuries.
There are over 13,000 electrical workers covered by Protect's superior income protection insurance with the bulk of claims made in support of serious cancer illnesses, cardiovascular and brain conditions and sports injuries. The claim acceptance rate is consistently above industry standards, attributable in part to the personal support members get from our Field Team.
Free Counselling
All members of Protect and their immediate family are eligible for free counselling services.  Protect Counselling is an external service sometimes preferred for the independence that ensures total privacy. It's separate from the employer, the union and the insurer.
We partner with Hunterlink to provide a free professional confidential service Australia wide 24 hours a day, 7 days a week. Protect are provided basic non-identifying statistics on the use of the service including number of calls, age range and industry. 
Call the dedicated counselling phone number:
1300 725 881
Members may also access downloadable resources from the online counselling portal including information on dealing with workplace change and conflict, to family relationships and mental health.
Password: Protect
Protect is reassurance. Although your working life has come to a halt, you can still manage to pay your bills. I've used my income protection a few times over many many years and every single time it's been fantastic.
Every Protect staff member I've dealt with have been super efficient, polite and helpful from start to finish. Personally, I can't have wished for kinder and quicker treatment... you're the best!
Other insurance companies will promise the world and deliver nothing. Protect's claim acceptance rate is excellent and the bells and whistles are the injury benefits which other schemes don't have.
Protect were really sympathetic. They even called me just to see how I was, how my family and friends were coping and how legal proceeding were going. They were genuinely interested and really helpful. 
When the company went into liquidation, I was so lucky to have my Protect account, it was honestly a lifesaver. It gave me the ability to take a breather and plan for where I wanted to head in the future. 
Protect's severance account is so important because our industry is insecure. When we're out of work it gives us that time to get into another job without having to worry about bills.
I just wanted to thank you very much for all your help, you made this process stress free and easy. Thanks a lot.