Melbourne's lock down ends - working from home stays
After great sacrifice, Melbourne was released from 112 days of lockdown on Tuesday 27 October.
What does end of lockdown mean for Protect?
The Protect office is located in metro Melbourne and while we're excited to get back to some sort of normality, as at 27 October we will largely continue to work offsite. The Victorian Premier's advice remains that if you can work from home you must, and we have the capacity to do so – as we have done since late March.   Since then, while at home, we have answered over 8,000 phone calls, responded to 9,000 emails and paid severance and hardship claims to almost 3,000 members.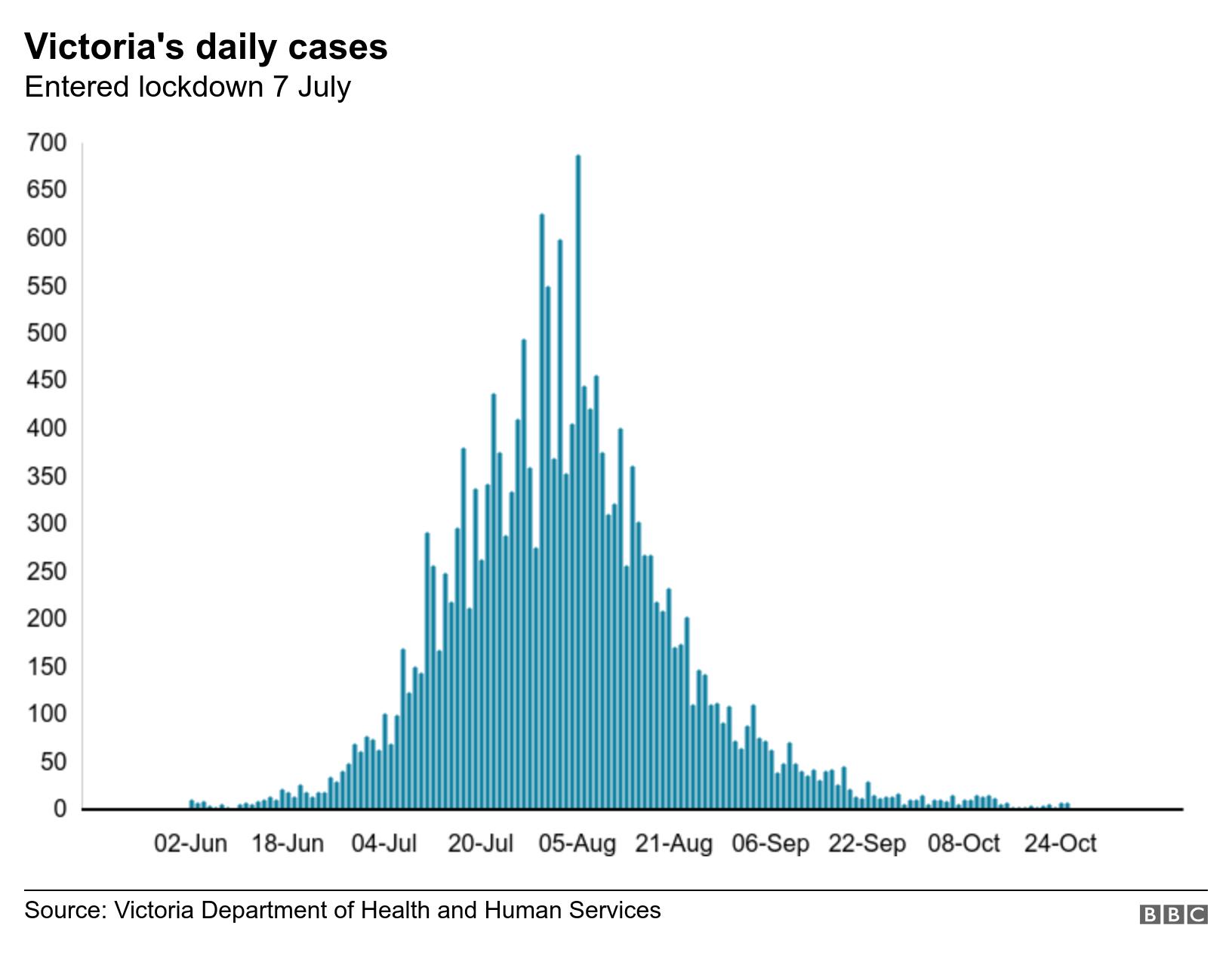 How far we've come!
Workplace video presentations
The Protect Field Team will start to make selected site visits, in accordance with area restrictions. However, we've embraced video over the past few months, using either Google Meet or Zoom to stay in touch with members. This has worked out to be very popular, we've had online meetings and presented to workplaces, employer associations and unions all across the country.
We encourage you to tap in to that resource. If you would like to arrange a Protect presentation or visit for your worksite contact Field Officers via 1300 344 249.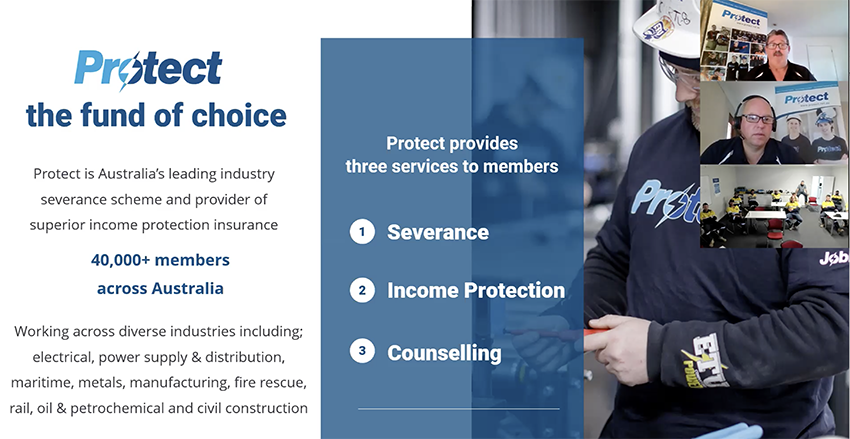 Field Officers presentation to members at North Vic Electricity 
Not all out of the woods
The excitement of ending the Melbourne lockdown has not blinded us to the fact that many Protect members and their families will continue to experience difficulties due to the pandemic. Your employment may have been temporarily or permanently affected so please ensure you are aware of the following:
FREE COUNselliNG
Protect's free confidential counselling service is offered to all members, and your family. Phone 1300 725 881 for immediate access to a qualified counsellor.
HARDSHIP PAYMENTS
We petitioned the ATO to approve hardship payments (stand down payments). This is a new type of claim specifically introduced in response to COVID-19. Payments can be claimed from the severance account balance of some workers who have been stood down but remain employed. Complete the online form to access up to $6,000 of your severance account funds. Conditions apply.
CLAIMING REDUNDANCY
If you have a Protect severance account and become unemployed, a termination or redundancy payment would apply. To start the claim process, simply use either:
Claims made via these online options can be lodged at any time of day and are the quickest and simplest avenues for accessing your entitlements. For further information visit the claims page
Dedicated Counselling Phone Number
Free call 1300 725 881
Protect counselling is a free confidential service for individuals seeking support, as well as employers and workers wanting advice on the best method to assist colleagues dealing with a range of concerns:

COVID-19 IMPACTS
SUICIDE PREVENTION
GAMBLING PROBLEMS
BULLYING & HARASSMENT
Depression & Anxiety
RELATIONSHIP ISSUES
SOCIAL ISOLATION
FINANCIAL PROBLEMS
SUBSTANCE ABUSE & ALCOHOL ADDICTION

STRESS & PRESSURE AT WORK