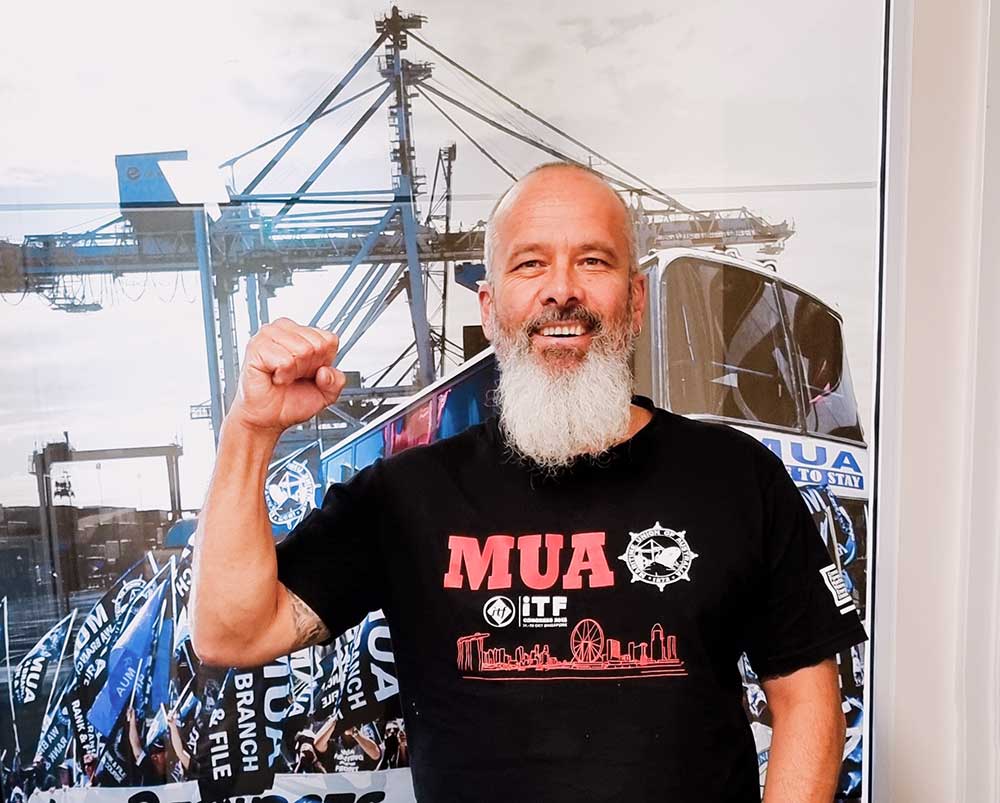 Income protection should be industry standard
A MESSAGE FROM MUA WA SECRETARY, WILL TRACEY
The Maritime Union of Australia is leading the way by promoting income protection in all our EBA's, as directed by our membership at subsequent MUA Quadrennial Conferences.
Protect was first secured in several agreements in Western Australia back in 2013.
In the years since, the MUA has continued to expand Protect throughout the country, and it is now the overwhelming way in which MUA members are covered for income protection.
Protect covers the majority of seafarers through MUA enterprise agreements along with all the major stevedoring companies, inclusive of Patrick, DP World, LINX and Toll.
Maritime workers have access to global income protection through Protect Injury and Illness Insurance coverage, which is available 24 hours a day, 7 days a week. MUA members have enjoyed considerable benefits, and as MUA grows, more benefits are being negotiated.
Injured workers and their families have an important financial safety net in income protection insurance. In the event of sickness or injury, it provides a safety net for workers. The burdens of debt, rent, mortgage, utilities, school fees, food, etc. are removed.
Given the blue-collar, heavy industrial work performed by our members, the MUA's group cover through Protect also sees our older members (who are nearing retirement) reap substantial benefits in comparison to what they would be forced to pay through their super policy for an individual policy. This is without all of the additional insurance benefits offered by Protect for funeral cover, death and injury payments, etc.
There is consistently extremely positive feedback from MUA union members across Australia about Protect and its field officers, many of whom express their relief in requesting financial assistance during personal or family crises.
The MUA considers income protection to be one of the most important conditions of employment cover and we urge all our members to ensure Protect is one of their key log-of-claims when negotiating a new enterprise agreement. Income protection should be an industry standard for all members of the MUA.
"When I first injured myself, I tried to claim Worker's Compensation, however, the company denied that it was a fault of the workplace. Protect came to the party to cover me while I was unable to work. They saved my house and motorbikes from being sold and gave me the assistance to provide for my family. I believe that Protect should be included in all employer EBA's – I was covered in all areas of my injury."
Wayne Toomath - MUA member