Top notch cover
Protect's income protection cover can also 'top-up' state based statutory insurance schemes like workers compensation (e.g. Workcover) and transport accident insurance (e.g. TAC).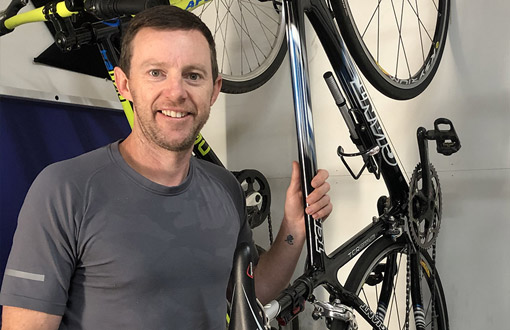 Helping out guys like Brett who suffered an injury riding his bike:
"Because my injury happened on the road, I went through TAC and thought I had to take a hit on my income support from them, but thanks to Protect's advice and assistance I am receiving more financial support while recovering."
A worker covered by Protect for up to $1,600 per week, who receives $1,350 from the other insurer, would have their total weekly payments 'topped-up' by Protect to their maximum weekly benefit level with Protect.
In this example, an additional $250 per week to bring total payments up to the $1,600 per week maximum.
For transport accident insurance, these additional payments can last for up to two years.
Note that transport accident insurance schemes can differ significantly between states, in which case the 'top-up' cover can adapt to suit, please contact us for further details: 1300 344 249.